Get Your FREE EBook!
Edgy, Catholic, and FREE!
New, Special Catholic Edition!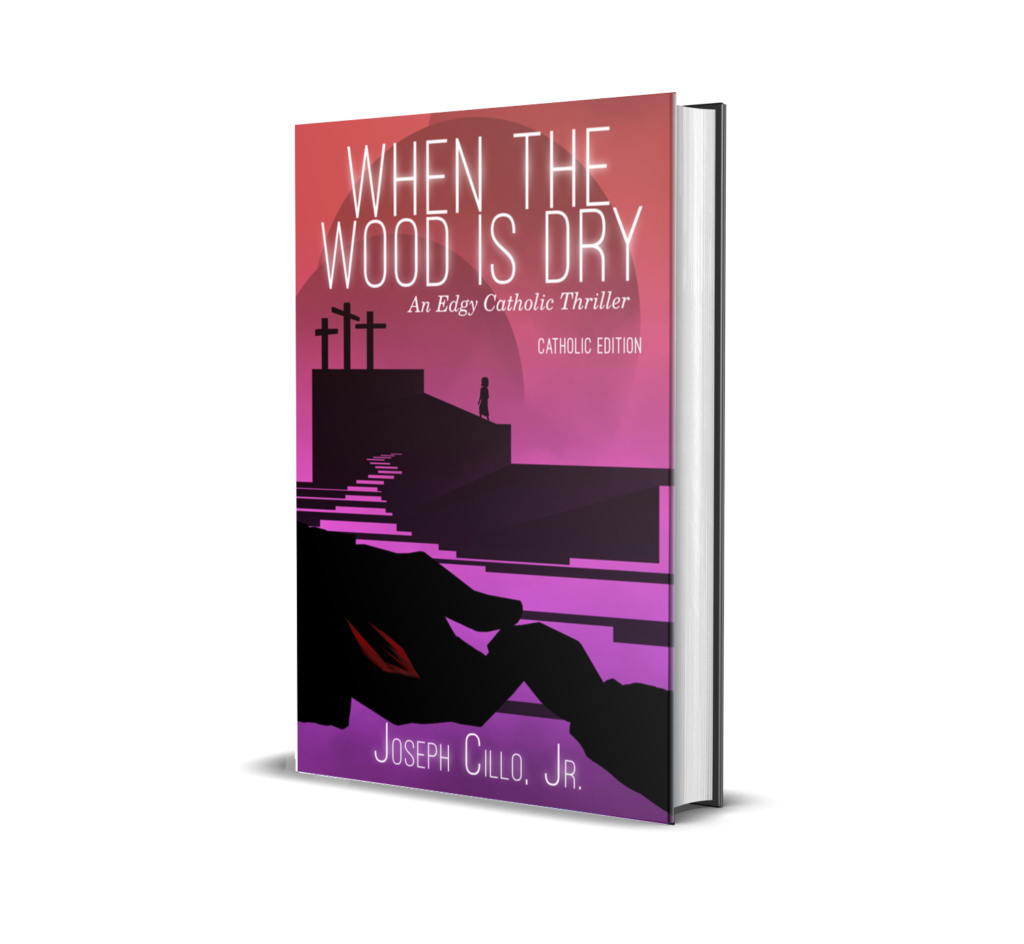 "…this religious thriller ventures to unexpected places." — Kirkus Reviews
"Sometimes we must suffer if we are to save souls."
Jesus' words echo in a recurring dream to Lali Russo, a seventeen-year-old Catholic school girl.
Lali wakes and asks, "Why that dream again?"
Haunted by her ominous dream, Lali prays the rosary at an abortion clinic, as she would on any other day. Glancing up, a distraught, pregnant drug-addict approaches the clinic. Lali counsels the girl against having an abortion and walks her home where she meets the girl's boyfriend, a notorious gang leader. Ralo glares at her, as sharpens his machete.
"Go away, little girl, this is no' ju beesness."
When the Wood Is Dry: An Edgy Catholic Thriller takes the reader on a journey of suffering that comes with the promise of salvation. Lali Russo, a seventeen-year-old Catholic school girl's walk parallels the Lord's Passion as she confronts and impacts a world of evil in this thrilling, unique, novel.
This from an honest reviewer on Goodreads. He goes on, "Read it! You owe it to yourself."
Well, a book that needs to be read, needs to be FREE!
So, we're making this special Catholic Edition FREE! if it needs to be read, and price cannot be an obstacle.
Click Here for your FREE Kindle EBook!
Experience the journey in this new, Catholic Edition, without the raw language of the original, and with study questions pointing to the deeper meaning and application of the cross in the modern world.
Pick up a FREE copy today!
If you're not sure, just download a copy. It's free…
When the Wood Is Dry is also available in hardcover and paperback from Amazon and other book sellers.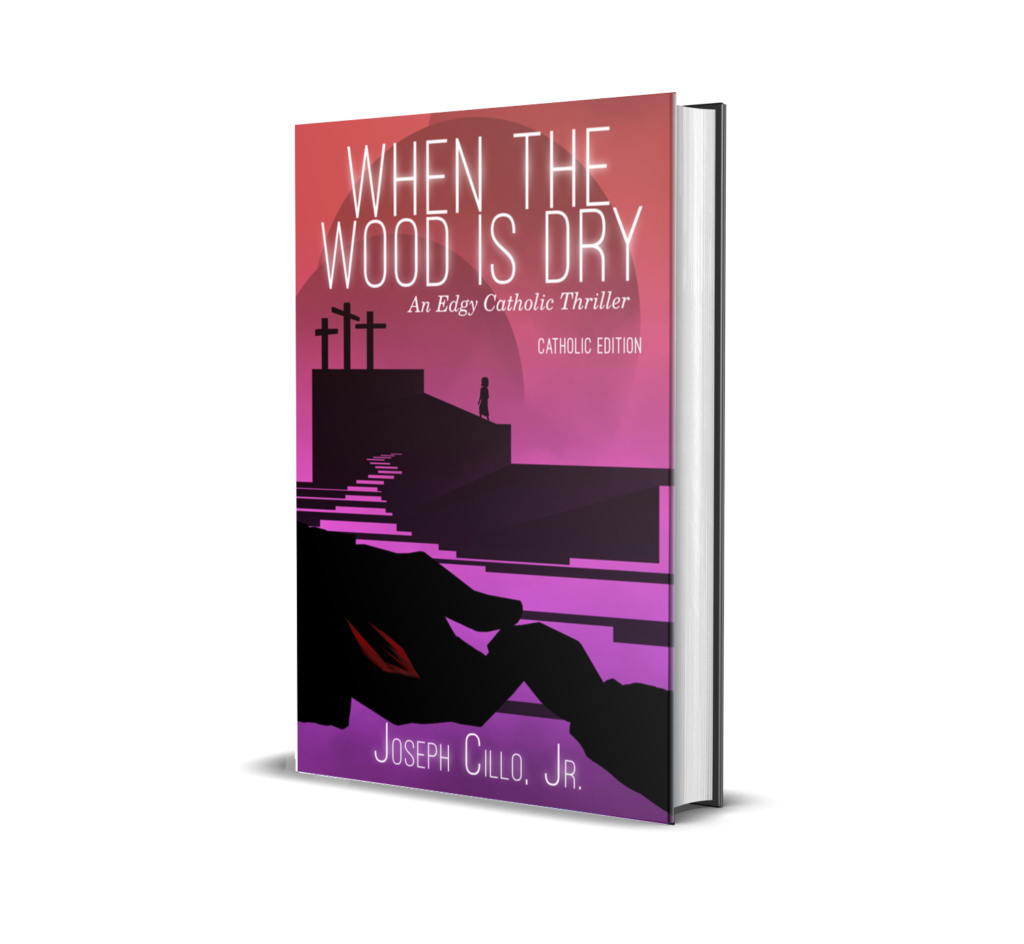 About the Author
Joseph Cillo, Jr. an award-winning author of what he calls Edgy-Catholic fiction. He fancies himself a fisher of men who has set his course for the deep waters near the edge hoping to entice the denizens of those depths back to the path of truth.
Put out into deep water and lower your nets for a catch. –Luke 5:4
Support our mission at: https://www.patreon.com/EdgyCatholic
Help us sow seed on the rocky ground, even if the yield can be expected to be low…
Or, just buy me a coffee at this link:
We are an Amazon affiliate and get a little extra if you use the links to Amazon. You can support us by using our Amazon links, if you buy anything else while there, even if our book is free. If you want to check out our books without us getting credit for the referral, you may go to Amazon and look up our books there, or go through the link from the other button and use the Kindle link there. If you wish to support us in a way that costs you nothing, use one of our Amazon links whenever you shop on Amazon.